You Feel Like You're Going Through The Motions... Surviving But Not
Thriving
Seeing blame and problems everywhere outside of yourself, maybe even within.
Unable to be honest about how you feel, or with what you are dealing with? Stressed by the pace of life? Find yourself stuck scrolling through social media before realising it's been a while? Feel angry and frustrated more often than not. Struggling to find balance in your life, or in your relationships?
Uncertain what's holding you back from living your most authentic life?
And No Matter
What

You Try…
Whether it's…
A new sport or exercising with greater intensity
Or…
Engaging more intently with work and doing tasks
Or…
Engaging in more opportunities to socialise
Or even…
Binge watching all the latest shows and movies
You still find yourself consistently frustrated and angry.
You can't escape feeling
lost and uncertain

.
But What If You Could Become The
Master

of Your Mind?

What if you could learn to take back your power in 10 weeks?

What if you could learn how you've been holding yourself back for so long?

What if you could finally find a clearer path to being more authentic, and finding more peace and joy in your relationships?
Introducing…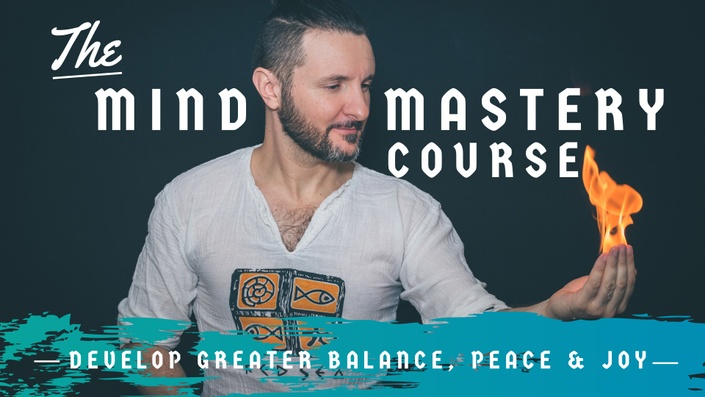 Mind Mastery
The foundations of Mind Mastery is an in depth, structured system for developing a greater mindful awareness. To become more self-aware, and in turn begin to recognise how you and your thinking has been holding you back. Through Mind Mastery, you will begin to take back your POWER, take responsibility and acknowledge how you can not only master your mind, but in turn your experiences and life.
These practices, exercises and teachings will develop not only your capacity to master yourself and your experiences but also with the incorporation of the principles in your relationships, develop a greater balance, peace and joy with those in your life.
When learning new skills it is a usual conditioned reaction to want to jump ahead and attempt the more complicated and challenging teachings. Why? Because we live in a world of immediate gratification, and instant reward. Do yourself a favour, be patient in your practice NOW, and the rewards LATER will seem immense and like they arrived rapidly.
Become A New Version Of You Who Is…
RESILIENT
Increased capacity to overcome challenges.
CALMER
Improved ability to manage stress.
EMOTIONALLY INTELLIGENT
Improved conflict resolution skills.
BALANCED & PEACEFUL
Improved capacity to find greater balance in your life experiences.
HAPPIER IN RELATIONSHIPS
Greater honesty, authenticity, being comfortable with one another.
Frequently Asked
Questions
Some frequently asked questions. Otherwise, don't hesitate to contact me should you have a more specific query - [email protected].
The course starts as soon as you enroll. You decide when you start, and depending on when you do start, every week you will receive access to the next weeks lesson. There are 10+ hours of material as part of the course, but every week you only receive a small portion of this, along with weekly exercises and practices. The course will continue for a 10 week period, and will stay available until you complete it, but to ensure you get the most benefit from the course, try to complete each weeks lessons and practices in time.
After enrolling, you have unlimited access to the course for as long as you like – across any and all devices you own. You can also download the materials to your own computer so you can keep them offline.
The Online Mind Mastery course is $149. Unless you have a coupon which may provide you with a discount anywhere from 10-75%.
It's so important to me that this course provides value for you, so if you are unsatisfied with your purchase, just contact me in the first 30 days and I'll give you a full refund. Just email: [email protected]
Anyone and everyone. If you are looking to develop greater peace, balance and joy in your life and your relationships, then this course is for you. In order to ensure you gain the most benefit from this course, it is best that one is 18 years or older and has a relatively good level of English.
This course is not designed to be therapeutic for significant health problems so if you have any concerns in this regard then it is recommended that you speak to a suitably qualified health practitioner.
Yes, feel free to comment below any of the lessons / session if you are unsure of anything. If on the other hand you require a little more in depth assistance and support consider supplementing your online course with Yuri's 1-on-1 coaching support. Check the link below for more information. www.yurinunes.com/p/mind-mastery-supplemental
All daily exercises or practice should take no more than 30 minutes to an hour each day. The online course lessons themselves, will be no more than 1 hour a week.
Commitment and practice. If you commit to this course I guarantee that you will find benefit from all the lessons and practices taught. In order to get the most from this course, I recommend:
Watching your weekly lessons every week.
Practicing your daily exercises for the duration of the course (longer where possible)
Completing the worksheets and practices suggested.
Time to consider and contemplate what you are seeing, as you discover parts of yourself, and the world around you, you may not have noticed before.
Where possible, journal your thoughts, ideas and reflections during the course.
Look back on your writings at the end of the course.
Hear From a Few of Yuri's
Satisfied Students
"I have witnessed enlightenment in my life during these weeks of meditation, the weekly session we share under your guidance motivated my daily individual practice, made me see angles and perspectives weren't there for me before; made me expand the meditation practice into my social life, (a thing I didn't know there was a relation) and, now just make sense.
During the sessions itself I was invited to dive into deep parts of me and that brought me healing, refreshment and revitalization. I am super thankful for your time, Yuri, your dedication and motivation."
Luzia Alves (Eman)
"In all those experiences I have found that Yuri brings so much to the table. He is impeccably professional, always very well prepared yet relaxed enough to adjust to whomever he encounters. Yuri is an outgoing, fun, and progressive person.
He brings an authenticity, insight, and consideration to all his does. It's a warm experience and you can feel his genuine goodwill to those he works with it. It's clear he is a believer in people seeking to be the best versions of themselves. And he truly walks the walk. Practicing what he preaches."
Gus Finucane
"Yuri is wise, intelligent who listens free of judgement and helps you unpack the stuff of being human with an open mindedness of someone who has travelled far and wide in this world exploring and experiencing different philosophies and ideas.
He teaches mindfulness practices and mind mastery which helped me be more aware of my thoughts, words, actions."
Amita DeSouza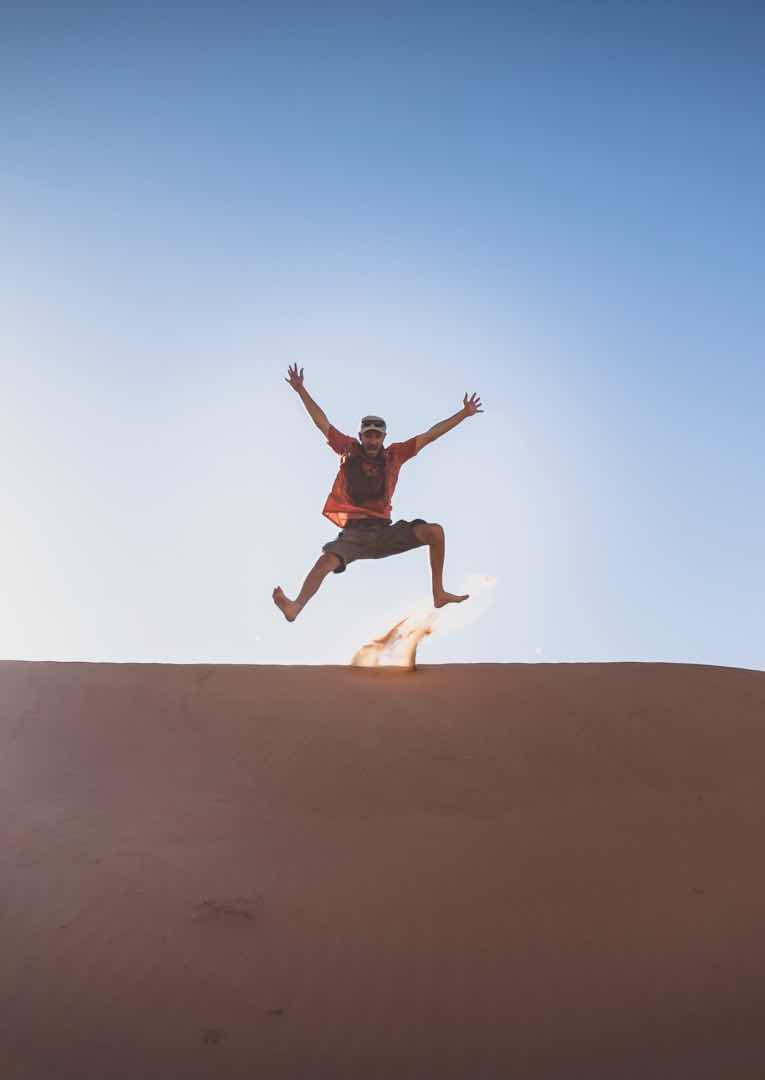 This Is
Perfect

For You If…
You have always struggled with anxiety, you struggle to deal with stress, you get frustrated and angry often and easy, you desire to to find some balance, peace or joy in your life.
You want to experience greater moments of clarity, calm, balance, peace and joy in your life and relationships.
You are ready to learn how to take back your power, own your
decisions, be brave and courageous and ready to discover a new more balanced version of yourself.
But
Not

For You If…
You are NOT willing to commit and put in the work, to take action and become the change you so desperately desire.
You have significant health problems, so if you have any concerns in this regard then it is recommended that you speak to a suitably qualified health practitioner.